We love working here. You will too.
We're always on the lookout for smart, passionate people to join our teams in the UK, Europe, the USA and Australia.
We are a diverse team—upbringing, lifestyle, culture, opinions, previous roles and skills—who pull together into one super-effective, problem-solving, global unit. We want our people to be themselves. We want their brilliance to shine with authenticity, honesty and independence.
If you're passionate about marketing and want to work with an agency that's committed to helping you realize your full potential, we'd love to hear from you.
Available roles
Why Agent3?
We have a simple philosophy at Agent3: Nobody has a monopoly on the best ideas. So, we pride ourselves on having a lateral structure that encourages innovation and smart thinking from every employee within the company, no matter your age, role or ability.
Together we do amazing things and achieve unbelievable results. Together we work hard for each other. We praise and recognize great effort. We operate flexibly, with a task- not time-driven culture, so our teams can balance the demands of work and real life. We trust our people. Above all, we want everyone to feel valued and for their work to be rewarding.
Agent3 believes that a diverse workforce is not just a social good, but a commercial advantage. Ensuring that we have a diverse workforce and that our people are treated equally regardless of culture, gender and non-binary, sexual orientation, ethnicity, religious beliefs, diversity of thought, skills, marital status, family composition, education, age, disability, or any other characteristic, will ensure that we have the diversity of skills, backgrounds, knowledge, experience and thought to do the best work for our clients, and continue to attract the best people.
Values
Every great company is defined by the Values which it lives by. Agent3 is no different.
In the early days of the business, we spent time talking about what mattered to us; the characteristics which we felt defined us as individuals, and which we believed to be of most importance as we seek to allow Agent3 (and its people) to reach its (and their) potential:
Challenge
We challenge the status quo through critical thinking and the rigorous use of insight. We push the boundaries of what is possible while continuing to
innovate and delight our customers in the process.
Collaborate
We operate as one team with our clients and partners to solve problems and exceed objectives. While we love individual brilliance, we really celebrate great teamwork through collaboration.
Lead
We empower our people to lead with conviction and deliver flawlessly using the right strategy each time. We employ the right innovative approach for the task at hand.
What we offer
Generous benefits packages
Internal and external training
Increasing annual leave based
on service
The best tech
and tools in
the industry
Regular social activities
Free breakfast and snacks
Office transfer and secondment opportunities
Movie nights and pizza lunches
For more information, drop us a line at careers@agent3.com
We're Flexa verified
We've been verified by Flexa as a truly flexible employer. At Agent3 we want to create a working environment and a culture that allows all our people to deliver great work, while having the flexibility to balance their work and home life. At the centre of this is trust. We trust all our employees to deliver excellent work and to meet their commitments to clients and each other. And in exchange, we give them the flexibility to figure out with their managers and team what works best for them to achieve that. Find out more
What our people say
I've always felt supported and encouraged to do my best at Agent3. My team has helped me gain the skills I need to progress, and has always recognised hard work. When I joined I had no marketing automation experience and now I'm a Marketo Certified Expert.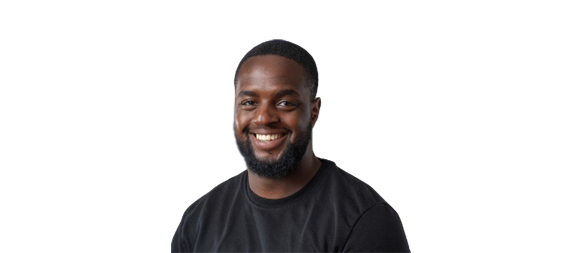 I've been interested in paid media since I began working in marketing. Agent3 has encouraged me to explore this curiosity further, to develop my skill set, and build a career focused on advertising operations! It's great to work for a company that supports my aspirations.
Everyday at Agent3 is exciting – there are so many opportunities to collaborate with the world's most recognisable enterprise orgs, applying technology to help achieve their ABM objectives. I enjoy working with a talented global team to push the boundaries, delivering outstanding solutions and projects that get results, whilst delighting our clients.
Working alongside people with the same enthusiasm and pride in the work we do is unmatchable and consistently encourages me to strive for the best. I get excited to go to work each day, not only for the innovative work we do, but for the people I get to work with.
Agent3 appreciates and rewards hard work, and has such a strong focus on its people and their growth – I got the opportunity to move to Sydney for 3 months for a client project, which was a great experience both professionally and personally!
I've stayed with Agent3 because the work is always interesting and we have real freedom to choose the right tools and approaches, which is something you don't often get in a software development role. I'm also constantly given new opportunities to prove and better myself. I'm always learning and feel very supported in that.
There is always a new opportunity around the corner at Agent3 as long as you're willing to rise to the challenge! Working here has allowed me to shape an exciting career path for myself, while being part of a fun and inclusive culture where the team works hard to maintain high standards for its clients.