Powerful insight curation that cuts through the noise
Powerful insight
curation that cuts
through the noise
Powerful insight
curation that cuts
through the noise
Knowledge is power. Our true ABM succeeds by thoroughly understanding the target accounts.
Spotlight is a powerful insight curation tool. Our highly experienced analysts use it to deliver a managed service or you can harness the power yourself.
The tool allows you to package insights and news into digestible reports. These can be customised for each user and user type.

We recognised that insight fatigue can compromise ABM program success. Our innovation team created the tool to enable ABM stakeholders to focus less on information gathering and to deliver insight that cuts through.
Information is power: get headline insight
We believe Spotlight is a core ABM enablement tool. We have recommended our customers use it for general business updates on an account, updates on key strategic initiatives, sector newsletters, competitor and partner news, and lots more.
Stay informed and always be learning
Spotlight can handle all kinds of source materials, from intent data to CRM records and social posts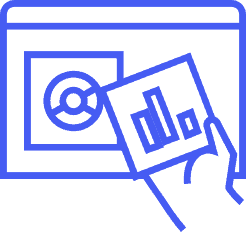 Making formatting fast and easy
Curate newsletters yourself or let our analysts do it for you
Don't be the last to know.
Spotlight keeps you informed and up-to-date on your target accounts. Download the explainer to find out more now.
Privacy policy
Supercharge your ABM
 and win more.
Take the guesswork out of creating ABM account lists.

ABM without intent is like riding a bike without wheels.


See the world through
 your prospect's eyes.
Share the right mix of social content at the right time.
Every 2 weeks we send our clients the latest insights on ABM, AdTech and MarTech. Fill in your email below to stay up to date.