Get smart about social selling.
Get SoSell.
Social media is a key part of modern selling and studies show that sales reps that use social channels to engage their customers outsell their peers. You need to be social selling. But there is much more to social selling than sharing the occasional corporate post on LinkedIn and the problem is that most social selling tools are designed to do just that. If they are used at all.
This is why we created a social selling tool that is fuelled by intent data and powered by AI to make it easy for account teams to share relevant content to their social channels at the click of a button.
SoSell: The intelligent social selling mobile app powered by customer Intent
SoSell is the world's first social selling tool to use Intent data to drive social content to your key accounts. By analysing the Intent signals from your website and across a network of B2B websites, AI identifies the interests of your accounts and automatically suggests relevant posts to share. Posts that are both from your business and from third party publications – helping to provide the right balance of content to enhance your social profile and position you as a thought-leader and subject expert.
No more searching through content to find something to share, no more sharing irrelevant content, and no more excuses for not sharing. SoSell takes the hassle, time and worry out of sharing and empowers everyone to be a social seller.
Social selling powered by intent
AI analyses intent data for your key accounts to automatically suggest relevant posts to share.
Can be branded for your business and seamlessly works alongside your existing channels and tools to empower your content with your key account teams.
Sources relevant 3rd party content from B2B publications to bolster and balance your corporate content.
Empowers all your account teams to be social sellers with mobile alerts to relevant social content that can be shared at the click of a button.
Tracks user activity and content performance, and highlights which topics are getting the greatest engagement from your accounts.
Ranks user activity via built-in SSI (Social Selling Index) and incentivises teams via gamification
Get smart about social selling. Get SoSell.
Discover how SoSell can empower your account teams to be better social sellers. Request a demo.
Privacy policy
Supercharge your ABM and win more.
Take the guesswork out of creating ABM account lists.

ABM without intent is like riding a bike without wheels.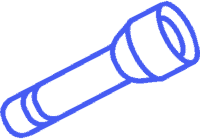 Stay informed and up-to-date on your target accounts.
Share the right mix of social content at the right time.
Every 2 weeks we send our clients the latest insights on ABM, AdTech and MarTech. Fill in your email below to stay up to date.