The power of true social selling
Products and services don't sell themselves. People do.
People buy from people and the use of social channels and content to engage customers is becoming ever more important. 84% of senior buyers now use social media to inform their decisions (IDC) and 7x more leads convert when developed through social (IBM). Being present with interesting and relevant content on social media is vital in modern selling.
Social Selling works. So why aren't more people doing it?
Lack of confidence, content and time are the three main reasons. Too often sales teams are given access to corporate content and told to start sharing. But what do they share? What is right for their customers? What do they say? Unclear and uncertain they simply don't. Or if they do then they're doing social by numbers. In order to 'tick a box' they share posts, often blasting out unfocused posts all at once. But, it returns little value on the time and effort put in and in some cases can do more damage than good.
Social selling is a powerful tool if it's done right, with the right content, targeting the right people at the right time. This is why we have built a programme that stays true to the core principles of social selling.
True social selling. Enable your account teams the right way.
We take a joined up, end-to-end approach to social selling from content through to measurement. Combining a suite of products and services that use data and technology to bring best practice processes to your account teams at scale. Empowering your teams to use social media the 'right way' to enhance their reputations, build better relationships, and ultimately drive more revenue.
Understand what your customers are talking about and showing an interest in and share content and opinions that are relevant to them.
Add your perspective to posts, establish your thoughts and opinions, be interesting and authentic – add your personality. Comment and like other posts to support your interests and reflect your thoughts.
Share regularly and balance your sharing with more 3rd party content than corporate posts. Position yourself and the subject more than your solutions to be seen as a subject expert and trusted advisor.
Provide content that is interesting, engaging, and above all relevant to your customers. Understand their interests and source content that captures their attention and plays to their wants and needs.
Identify the people you should be connected to and reach out to them the right way to make a good first impression and win their connection.
Make it easy for people to find you on LinkedIn and draw attention through sharing content and targeting posts. Drive people to connect with you.
Want to know more? Download our guide – Don't be antisocial – which provides a frank assessment of the state of social selling today and how you can make social selling a successful part of your ABM strategy. Learn more about the world's first intent driven social selling tool, SoSell.
Privacy policy
Supercharge your ABM and win more.
Take the guesswork out of creating ABM account lists.

ABM without intent is like riding a bike without wheels.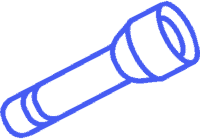 Stay informed and up-to-date on your target accounts.
Share the right mix of social content at the right time.
Every 2 weeks we send our clients the latest insights on ABM, AdTech and MarTech. Fill in your email below to stay up to date.