The place where account knowledge lives
The place
where account
knowledge lives
The place
where account
knowledge lives
Our experience and expertise of true ABM inspired our Pulse platform.
Our successful methodology is founded on granular insight into a high-value accounts, their stakeholders, their needs, and online behaviors.
We have built a tool that serves the most relevant, real-time insight in an easy to digest dashboard.
Make an impact: base your approach on excellent research
Use our self-serve platform to stay up-to-date with the latest account, executive, sector, and competitor information in your target account's world.
What you want, when you need it
A neatly structure dashboard gives you at-a-glance information and makes navigation easy 
Make key decisions within minutes
Natively integrates
with SFDC
Keep all your information in one place and avoid adding new data slots
Highly customisable
alerts
Personalise your email alerts and choose your update cadence (daily, weekly)
Combine our insight curation tool – Spotlight – with Pulse to collate relevant insights for your sales and marketing teams
See the world through your prospect's eyes.
Pulse keeps you informed and up-to-date on your target accounts. Download the explainer 
to find out more now.
Privacy policy
Supercharge your ABM
 and win more.
Take the guesswork out of creating ABM account lists.

ABM without intent is like riding a bike without wheels.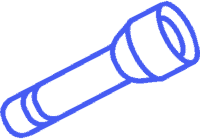 Stay informed and up-to-date on your target accounts.
Share the right mix of social content at the right time.
Every 2 weeks we send our clients the latest insights on ABM, AdTech and MarTech. Fill in your email below to stay up to date.