Bespoke
research into
your target
accounts
Bespoke
research into
your target
accounts
Bespoke research into your target accounts
We know ABM. We're lead practitioners. From experience, we believe that the cornerstone to the strategy and planning of an ABM program is precise, custom account information. Without this as a foundation it will be a struggle to make any impact.
Experts in our Analyst Centre of Excellence (ACE) provide bespoke research services formulated to strengthen and push your engagement from good to great. The tailor-made profiles can focus on the exact areas you want to know more about: sectors, companies, opportunities, individuals, and more.
Make an impact: base your approach on excellent research
Depending on the needs of your program, ACE will investigate public and private insight and news sources including social channels, intent or contract data, vendor footprints, annual reports, news or competitor analysis.
Alongside our bespoke research, we offer a suite of standard services. You can support and enable account planning, competitor battlecards and support the decision making process with the likes of corporate and executive profiles.
Maximise engagement
research will power success
Includes analyst points of view and highlight sengagement opportunities
Follows tried and tested methodologies
We deliver concise,
 content-rich documents
Exclusive access to insight sources
Harness the power of intent data.
Intent data is a powerful tool in ABM when used correctly. Download the Intent explainer to find out how.
Privacy policy
Take the guesswork out of creating ABM account lists.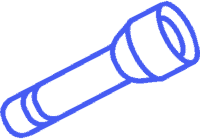 Stay informed and up-to-date on your target accounts.
ABM without intent is like riding a bike without wheels.


See the world through your prospect's eyes.
Share the right mix of social content at the right time.
Every 2 weeks we send our clients the latest insights on ABM, AdTech and MarTech. Fill in your email below to stay up to date.