Intent: the
science of
need
Intent: the
science of
need
Intent: the science of need
Our ABM methodology is enriched by Intent. This influential and powerful tool identifies a potential buyer's desire, interest and intent in certain products and topics. You will discover what your targets are actively researching.
Right time. Right place. Right message
Using this insight you will be able to target your key accounts with impactful, engaging and relevant content.
Track behavior, understand
accounts and boost insight
Identify website visitors and track behavior in real time. [...]
What other websites are your target accounts researching? [...]
Add rocket fuel to your strategy. Combine first and third party [...]
Supercharge your ABM and win more.
Take the guesswork out of creating ABM account lists.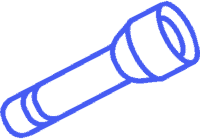 Stay informed and up-to-date on your target accounts.


See the world through your prospect's eyes.
Share the right mix of social content at the right time.
Every 2 weeks we send our clients the latest insights on ABM, AdTech and MarTech. Fill in your email below to stay up to date.