Discover
the prospects
most worth
engaging
Discover
the prospects
most worth
engaging
Discover the prospects most worth engaging
A key aspect of our approach to true ABM is finding the accounts and people who are most likely to buy from you. Once done, we engage them with relevant and resonant content around topics they deeply care about.
ID is purpose built to find those accounts who'll buy from you. It will give your sales and marketing teams the identities of businesses and stakeholders who have a greater propensity to engage with you. You will be able to focus your efforts on the best prospects in market because we've based the search on a 'best fit' to your offer.
Custom research to fuel
your ABM program
Take the guesswork out of creating ABM account lists.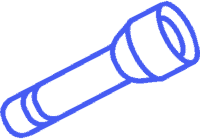 Stay informed and up-to-date on your target accounts.
ABM without intent is like riding a bike without wheels.


See the world through your prospect's eyes.
Share the right mix of social content at the right time.
Every 2 weeks we send our clients the latest insights on ABM, AdTech and MarTech. Fill in your email below to stay up to date.